BRAWN Joint Complete 180 kap.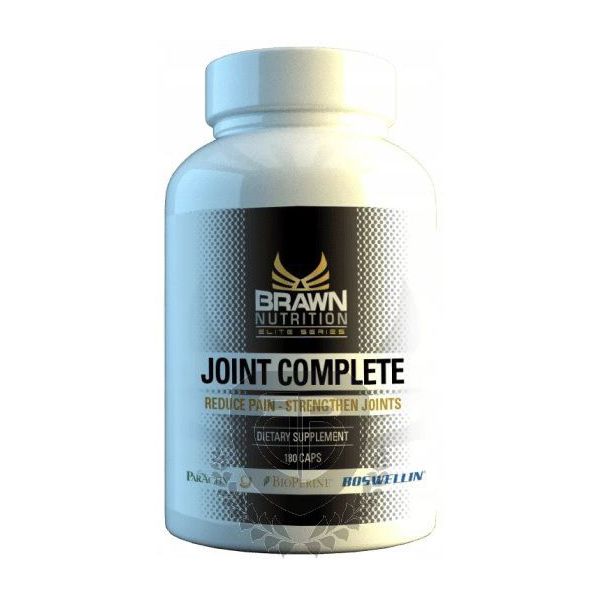 Promocja
Już 392 Klientów
Best Body stosuje ten produkt.
Opis i skład produktu
Opis produktu
Brawn Joint Complete - jest najbardziej przemyślanym i kompleksowym produktem, który zapewnia doskonałą kondycję i długowieczność naszych stawów. W całości został oparty o składniki posiadające potwierdzoną skuteczność w dużych dawkach.
Największe dawki składników przeciwbólowych na rynku
Wspiera zdrowie stawów na każdej płaszczyźnie
Przyspiesza rehabilitację po urazach
Zwalcza stan zapalny
Zmniejsza ryzyko występowania urazów
Najlepsza profilaktyka dla układu kostnego
Działa jako antyoksydant
Maksymalna przyswajalność substancji czynnych
Joint Complete jest pierwszym tego typu produktem na rynku, który łączy w sobie tak wysokie dawki składników aktywnych, że już stosowane jako monopreparaty posiadają potwierdzoną klinicznie skuteczność. Ich połączenie w jednym produkcie daje nam możliwość najbardziej kompleksowego podejścia do ochrony stawów, szczególnie tyczy się to osób starszych, po urazach, oraz sportowców, których to aparat ruchu musi często wytrzymywać ogromne przeciążenia. Co najistotniejsze, każdy składnik posiada określony, bardzo wysoki stopień standaryzacji. Nie od dziś wiadomo, że substancje takie jak Cissus czy Boswellia Seratta są nie tylko najbardziej cenionymi, ale także najdokładniej przebadanymi suplementami na zdrowie stawów i ścięgien.
W produkcie Brawn nie liczy się ilość, a jakość poszczególnych substancji. Zawiera wszystko to, co realnie pomaga zmniejszyć ból, nasilić wytwarzanie mazi stawowej oraz skrócić czas niezbędny do odzyskania pełnej sprawności. Stawy są narażone na przeciążenia nie w mniejszym stopniu jak układ mięśniowy, dlatego właściwy tryb życia, poparty odpowiednią suplementacją jest niezwykle istotny dla ich długowieczności. Cissus posiada także udowodnione właściwości anaboliczne, więc jest doskonałym uzupełnieniem dla osób dbających o sylwetkę.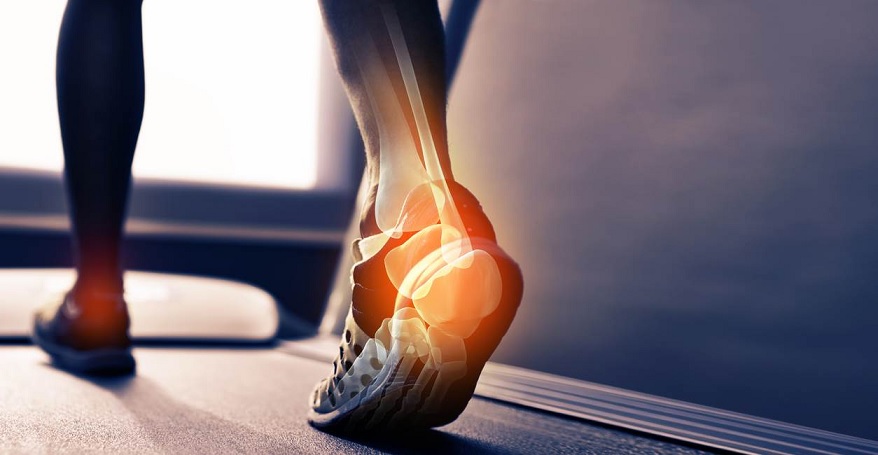 Cissus (20% Ketosterones) – jest to związek pochodzący z rośliny o tej samej nazwie, standaryzowany na zawartość aż 20% aktywnych biologicznie ketosteronów. Wykazuje zdecydowanie najszybsze działanie przeciwbólowe oraz przeciwzapalne ze wszystkich dostępnych suplementów. Cissus Quadrangularis pochodzi przede wszystkim Indii oraz terenów Afryki, gdzie wykorzystywany był od wielu lat w walce ze schorzeniami czy urazami. Warto także podkreślić, że ketosterony zawarte w tej roślinie są doskonale przebadane pod kontem skuteczności i wykazują między innymi działanie na płaszczyźnie anabolicznej. Oznacza to, że może korzystnie wpływać na odbudowę uszkodzonych struktur stawowych czy ścięgien. Niektórzy sportowcy wykorzystują także większe dawki w celach anabolicznych dla mięśni szkieletowych.
Curcumin C3 Complex – to jeden z najbardziej wartościowych kompleksów kurkuminy na rynku, zawierający rekordową ilość kurkuminoidów. Wykazuje znaczny potencjał ograniczający rozwój oraz elminujący stan zapalny poprzez na poziomie molekularnym. Ich działanie dotyczy także hamowanie procesów odpowiedzialnych za inwazje czy przerzuty komórek i szkodliwych toksyn. Sama kurkumina uchodzi za jeden z najcenniejszych antyoksydantów.
Andrographis Paniculata Extract 10% to Brodziuszka wiechowata pochodząca z rejonu Indii. W badaniach klinicznych standaryzowane ekstrakty z tej rośliny wykazały działanie przeciwbólowe oraz zmniejszające aktywność wolnych rodników. Jedną z cech charakterystycznych jest także zdolność do niszczenia krętek boreliozy. Roślina ta posiada potwierdzone bezpieczeństwo i nie wywołuje efektów ubocznych. Dodatkowo warto wspomnieć, że korzystnie wpływa na układ pokarmowy, działając między innymi przeciwbiegunkowo oraz przeciwpasożytniczo.
Boswellin® HBD Super Standardized Extract – to najwyższej jakości ekstrakt na rynku. Sama Boswellia od lat wykazuje doskonałe właściwości przeciwzapalne, będące jedną z głównych przyczyn bólu i dysfunkcji stawów. Ponadto wspiera regenerację poszczególnych chrząstek stawowych oraz pełni role blokera enzymu 5-lipooksygenazy, odpowiedzialnego za powstawanie stanów zapalnych. Przez wielu specjalistów Boswellia Serrata uważana jest za jedyną skuteczną alternatywę dla leków z grupy NLPZ.
Bioperine® - to ekstrakt z pieprzu czarnego, który pełni kluczową rolę w prawidłowej absorpcji niemal większości ekstraktów roślinnych. Podnosi biodostępność oraz zwiększa wykorzystanie przez organizm poszczególnych składników. Dodatkowo wykazuje działanie prozdrowotne, gdyż jest cenionym antyoksydantem.
Wielkość porcji dziennej: 6 kap.
Ilość porcji dziennych w opakowaniu: 30
Skład w porcji dziennej (6 kap.):

Cissus (20% Ketosterones) 2 000 mg
Curcumin C3 Complex 400 mg
Andrographis Paniculata Extract 10% 300 mg
Boswellin® HBD Super Standardized Extract 200 mg
Bioperine® 5mg
Pozostałe składniki: mąka ryżowa, dwutlenek krzemu, HMPC (kapsułka wegańska).
Skład
Dawkowanie i sposób użycia
Dawkowanie i sposób użycia
Dawkowanie i sposób użycia: należy stosować 1 porcję (3 kap.) Brawn Joint Complete 2 razy dziennie, najlepiej przed posiłkami.
Badania i referencje
Effect of Andrographis paniculata extract on progesterone in blood plasma.
https://pubmed.ncbi.nlm.nih.gov/10439479/
Effects of andrographolide on sexual functions, vascular reactivity and serum testosterone level in rodents.
https://pubmed.ncbi.nlm.nih.gov/20435079/
Study of anti-inflammatory activities of the pure compounds from Andrographis paniculata (burm.f.) Nees and their effects on gene expression.
https://pubmed.ncbi.nlm.nih.gov/20728594/
Therapeutic potential of boswellic acids.
https://www.tandfonline.com/doi/abs/10.1080/13543776.2017.1235156?journalCode=ietp20
Pretreatment with β-Boswellic Acid Improves Blood Stasis Induced Endothelial Dysfunction: Role of eNOS Activation.
https://pubmed.ncbi.nlm.nih.gov/26482008/
Defined Structure-Activity Relationships of Boswellic Acids Determine Modulation of Ca2+ Mobilization and Aggregation of Human Platelets by Boswellia serrata Extracts.
https://pubmed.ncbi.nlm.nih.gov/28403501/
Modulation of bone turnover by Cissus quadrangularis after ovariectomy.
https://pubmed.ncbi.nlm.nih.gov/30756174/
Ethanol Extract of Cissus quadrangularis Enhances Osteoblast Differentiation and Mineralization of Murine Pre‐Osteoblastic MC3T3‐E1 Cells.
https://onlinelibrary.wiley.com/doi/abs/10.1002/jcp.25449
Opinie(7)
Opinie o BRAWN Joint Complete 180 kap.
Inni Klienci kupili również
Najpopularniejsze suplementy w tej kategorii